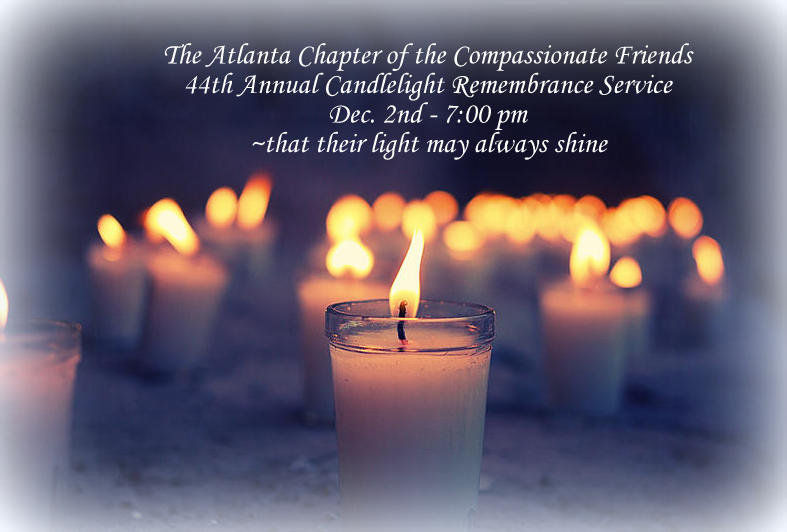 Please join us at this very memorable program honoring our children and siblings.
First Christian Church of Atlanta, 4532 Lavista Rd, Tucker, GA
Saturday, December 2nd - 7:00 p.m.
Special Music and Guest Speaker
Note: Special music beginning shortly after 6:30 p.m.
Our Special Guest Speaker is: Dr. Lynda Boucugnani-Whitehead
Lynda has been a member of TCF since 1996 after the death of her daughter.
She is going to share her recently released book "journey" which is about her grief and a journey of Hope.
We will also have a memorial candlelight ceremony. Candles will be provided at the service.
Reception
After the service, we hope you will join us for a reception in the Fellowship Hall.
The Chapter will furnish sandwich trays/drinks and paper goods.
We ask our members to bring a side dish and dessert to share.
All picture buttons ordered will be available for pickup at front foyer before candlelighting.
We will have a table set up in Fellowship Hall if you would like to bring a picture of your child/sibling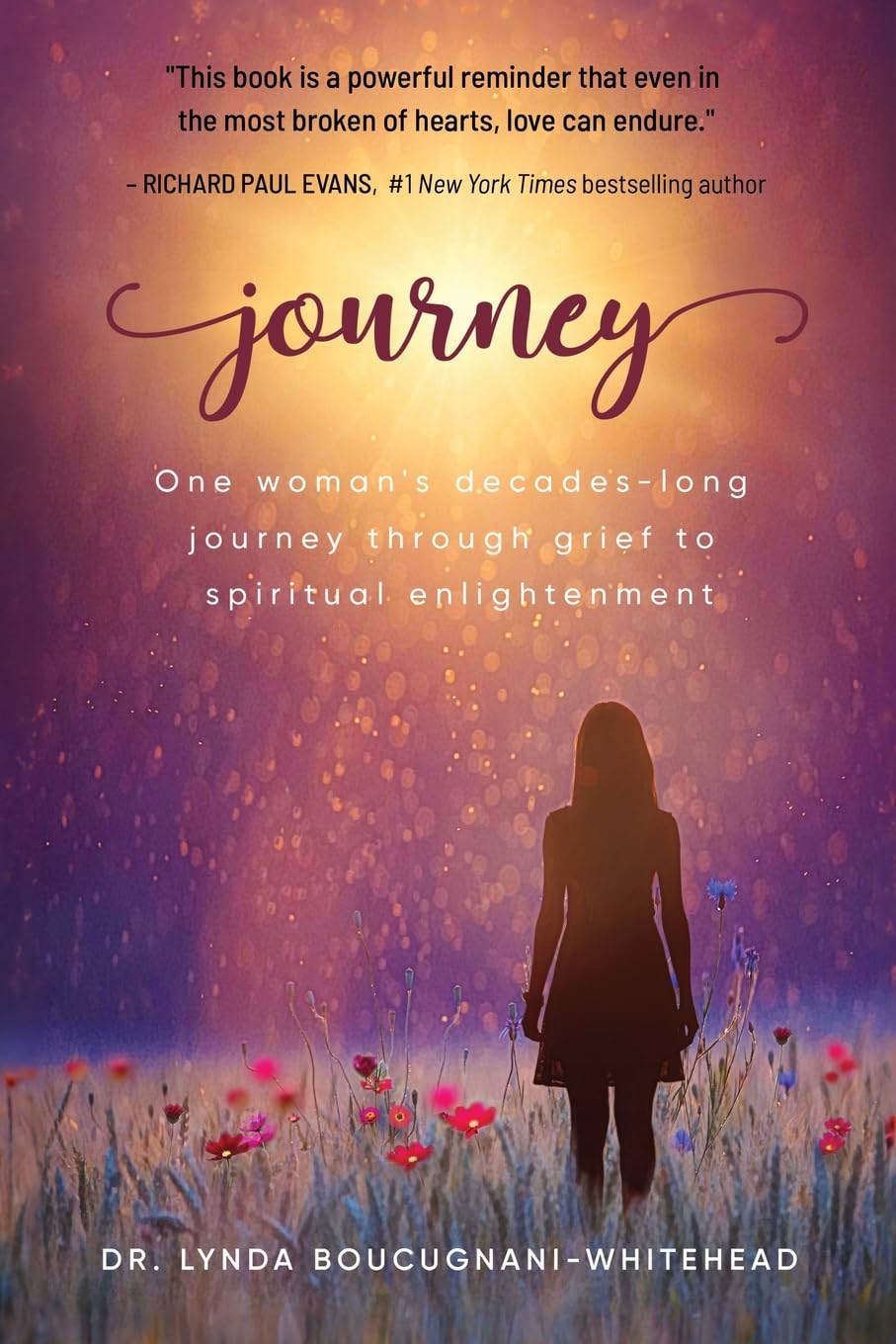 The Story of How Compassionate Friends Began

The Compassionate Friends of Atlanta Facebook Group

The Compassionate Friends of Atlanta now has a Facebook Group. We invite you to join.

For more information, Click the following link
https://www.facebook.com/groups/43057397614/


We also have a Sibling Facebook Group Ages 13 and up....
The Compassionate Friends of Atlanta Siblings Group
https://www.facebook.com/TCFAtlantaSiblings


You will need to log into Facebook to join the group. You will also need a Facebook account (they are free).
Our hope is that you will be able to connect to someone to help you in your grief journey.
Remember "We Need Not Walk Alone".

TCF Atlanta Chapter Quarterly Newsletters
Atlanta Chapter Newsletter - Fall 2012
Atlanta Chapter Newsletter - Summer 2012
Atlanta Chapter Newsletter - Spring 2012
Atlanta Chapter Newsletter - Winter 2012

Prior Newsletter Archives for Atlanta Chapter


TCF Gwinnett Chapter Quarterly Newsletters
Gwinnett Chapter - Summer 2015
Gwinnett Chapter - Spring 2015
Gwinnett Chapter - Winter 2014
Gwinnett Chapter - Autumn 2014
Gwinnett Chapter - Summer 2014
Gwinnett Chapter - Spring 2014
Gwinnett Chapter - Winter 2013
Gwinnett Chapter - Autumn 2013
Gwinnett Chapter - Summer 2013
Gwinnett Chapter - Spring 2013
Gwinnett Chapter - Winter 2013

Prior Newsletter Archives for Gwinnett Chapter


TCF Marietta Chapter Bi-Monthly Newsletters
Prior Newsletter Archives for Marietta Chapter

Resources for the Newly Bereaved
(Please feel free to print and distribute to those in need)
TCF Atlanta Area Information Brochure

Special Newsletter for Suicide by Kitty Reeves